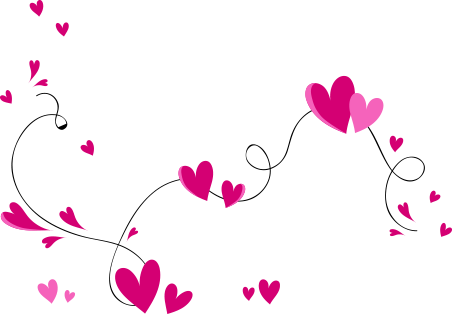 How To Get The Most Out Of
Polygamy Dating Sites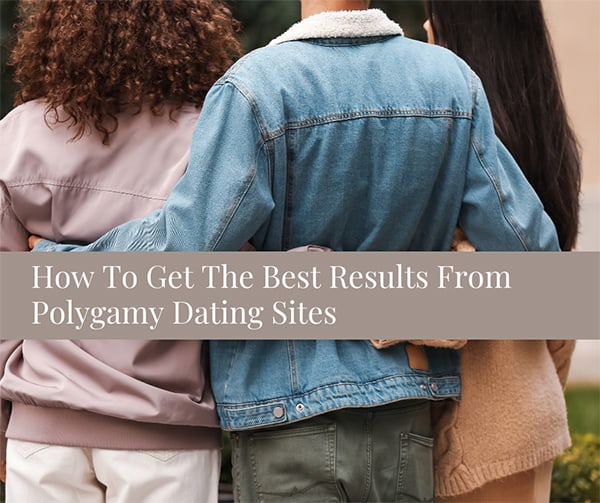 Running a polygamy dating site, like ModernPolygamy.com, has its advantages. The most striking advantage is being able to see the bigger picture and seeing the same mistakes made again and again by those seeking plural marriage.
In this article, we'll share some tips on getting the most out of your dating profile. More than tips, this advice is based on what we have learned running a polygamy dating site and the statistics we see behind the scenes.
Do not discount or disregard this advice, it's hard-learned and we're writing this to help you get the most out of your account and, hopefully, find the polygamous relationship of your dreams.
1. Write A Decent Profile
This can seem boneheadedly obvious, but it's shocking how many people we see pay the money to upgrade their account and then leave it with 1 or 2 sentences or say nothing of substance. Don't be them. They are wasting their time and money.
If you're not sure where to start, tell how you came to feel that polygamy could be right for you and what you would really hope to find someday.
This is a place to be open about what you want for your life. If you're looking for a lifelong relationship, you will want to start it by being open and a little bit vulnerable. It doesn't have to be perfect, just honest.
2. Upload At Least 4 Pictures
Dating profiles with 4+ pictures get a lot more replies and first messages. When we say a lot, we mean 2-3 times as many replies.
The best pictures are semi-casual, giving a glimpse into how you look on a normal day. Avoid pictures that have filters applied to them. Even if the polygamy dating site accepts them, pictures with filters do not portray how you really look and most people will not take you as seriously.
Uploading 6 or more to your profile is ideal, but you're not going to upload too many pictures.
3. Stay Active
According to our statistics, members that login to the site at least once a day receive 2x more initial messages than those with similar dating profiles that log in less than 4 times per week. You're not always logging in so you can browse or reply, sometimes logging in to a dating site is just about making sure you seem active and available.
Consider this...if you saw that someone you were interested in was online today wouldn't you think of them as being more likely to reply than someone that last logged in 3 days ago? They may both be equally serious, but a subconscious assumption will be made.
In addition, you're not the only one looking for a sister wife or plural family. So, logging on often keeps you appearing higher in the search results on most polygamy dating sites.
4. Be Patient
Once you've done all the things we've discussed here, keep in mind that you're looking for a polygamous relationship that has the potential to be permanent. Don't expect to find that quickly.
If you're married, you know how long it took to meet your current partner and how difficult that likely was. Polygamy adds another layer of difficulty and required compatibility on top of that.
It's beautiful when it works out but you want "right", not fast. Make peace with it requiring a slow and consistent journey, and you will get there.
5. Send Messages
Patience is wonderful, but it helps to not just sit and wait for love to fall into your lap. If you see someone that interests you, send them a message.
A LOT of women on polygamy dating sites are reluctant to send the first message so don't assume that someone isn't interested just because they viewed you but didn't send you a message.
Combine All The Things
This list is written in order of importance. If you do nothing but the first 2 you will be well ahead of the average person.
A well-written dating profile, with 6 pictures, that stays active is ideal and the results should be noticeable.
While we have seen the effects of implementing these tips on Modern Polygamy, the lessons learned should be applicable to any dating site.
Don't Forget We're Here For You
We're not some faceless corporation that outsources support to India. We are members just like you, and we have hopes and aspirations not too different from your own.
Aside from that, we believe that helping people find love, their place in the world, and a fulfilling family life is an innately good thing.
We want you to cancel your membership and delete your polygamy dating profile because you met someone wonderful...and we will be a part of the story of how you met. Then other people see how happy you are in your plural relationship and join Modern Polygamy, hoping to find the same love you found. That is how we want to grow our membership. Original, isn't it?
We have the advantage of seeing the bigger picture and statistics behind the scenes. We want you to have the advantage of having that insight as well.
We're here to help with any questions you may have regarding polygamy dating and want to help you on your journey in any way we can.
Related Articles